Martha Snee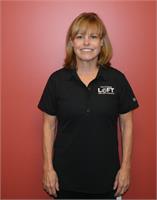 Martha Snee instructs the following:
See how functional fitness is a great way to change up your workout routine by completing circuit workouts that can be modified for any fitness level. Monkey bars, TRX suspension trainers, and battling ropes are just a fraction of the accessories found on our Synrgy360.




This class adds circuit exercises to traditional indoor cycle training. Intervals of strength, power, and stability and interspersed with bouts of cycling.




Our HIIT class is designed to torch calories and provide results with high intensity interval training movements. Composed of short HIIT workouts, the class will help increase your aerobic and anaerobic endurance while burning fat. Using only your body weight, the class combines functional movements with fast-paced rounds to ensure you get the most from the program. This cardio conditioning class is for any skill level, and will leave you feeling energized and ready for more.