Erin Hindel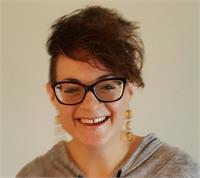 Erin Hindel instructs the following:
Deep Release is the Yin to your busy, active life, a practice that encourages a deep sense of physical and emotional wellness.
This 45 minute class is designed to allow the body and mind to open into a deep sense of relaxation and wellness while encouraging detoxification and increased flexibility. Gentle, supported postures are held for between 1 and 5 minutes, recharging the body's energetic system and inviting the mind to focus inward.
Our Deep Release class is a perfect complement to the more active styles of yoga and great for all levels, to include beginners.




This flow class is based on the traditional vinyasa style, using breath and movement built strength, cultivate flexibility, and find focus. This moderately paced practice uses fundamental yoga poses and flows to provides a full body workout while stimulating the mind and spirit.