Tell me about the muscle:
The heart is a vital organ that pumps blood throughout your body supplying oxygen and nutrients to all body tissues.

Your heart is approximately the size of your fist

The average heart of a women weighs 8-10 oz. and men 10-12 oz.

It is similar to any other muscle in your body in that when it is 'in shape', the heart is stronger and more efficient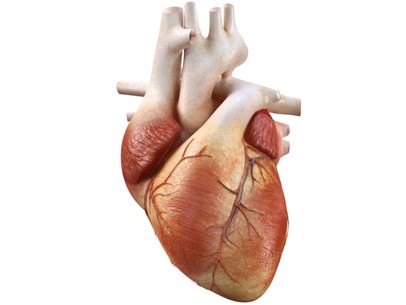 Why is it important to exercise?
A strong and healthy heart is needed to live

Exercise helps decrease the risk of cardiovascular disease, which is the #1 cause of death in the U.S.

Cardiovascular disease, also known as heart disease, is an umbrella term for a number of heart problems including heart attacks and atherosclerosis

Exercise increases the blood flow through the vessels around the heart, preventing atherosclerosis, or clogging of arteries from plaque

Exercise strengthens the heart muscle, so it becomes more efficient with each pump, which decreases heart rate and blood pressure

Exercise helps increase HDL (good) cholesterol and decrease LDL (bad) cholesterol
How do you use it in daily life?
Your life depends on your heart and its constant beating to supply oxygen to your brain and other body parts

The heart responds to any activity that increases oxygen demands- like brisk walking, walking up the stairs, swimming, running, dancing, ect. - by increasing the rate at which it pumps
How to exercise the heart:
Cardiovascular exercises, also known as aerobic exercise, is the best way to exercise the heart

The goal is to sustain an elevated heart rate for at least 30 minutes most days of the week

Bikes, treadmills, stair masters, rowing machines, ellipticals, and jumping rope are all ways you can exercise your heart at The Fitness Loft.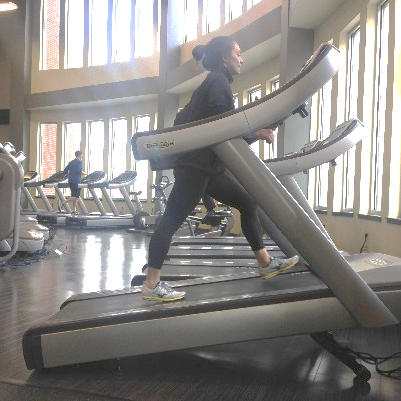 Want to learn more? Contact wellness professional Tessa Farry at tessa@fitnessloftcolumbus.com